On April's Fool's Day I woke up to this! It was no joke - we got creamed and Hubby even got into a accident on the way home from work. He told me as he got home that it was good that I was staying home. The roads were terrible in our neck of the woods but he was OK. Our Wonderful neighbor drove by and stopped to pulled his truck out of the snow bank and followed him home. Anyhow, it was a mess so I stayed home and cooked.
Wendi over at
My Heart is Always Home
had a "Kitchen Day" last day and made some really good looking things to feed her family. So I copied her idea and preheated the oven.
First thing I made was Low Carb Carrott Cake - Hubby and I each had one big piece and the rest are in the freezer for, you know,'Whenever".
Low Carb Banana Cream muffins made in my little cake pan was next and most are now packed in the freezer as well. The house sure did smell great. Breakfast Friday Morning was sausage patties and one each coffee cake and muffin. A real treat for sure.
We are having company this weekend and so I really wanted/needed to clean our family room. I got 2 walls done - cleaning the walls, pictures, bookcase, floor, and books on the bookcase. It was a huge project and there are still 2 walls to go before the company arrives on Friday night!
Saturday it was 50! YUP! We went from 30's and snow to 50 and partial sun in 24 hours. Becke and I went for a walk, did our shopping and Spring Cleaned the master bedroom. It's all sweet smelling and polished. In fact it really looks good!!! Don't you just love sleeping in a freshly Spring cleaned Bedroom?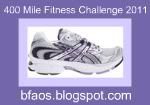 I also finished up for the week of the 400/800 mile challenge. Biking is still my best way to get in miles and even did 4.25 miles in 15 minutes! My lungs were really hurting at first but they recovered on there own without my having to use either of my inhalers! Proof that they are getting stronger. So for the week I put in 48.01 miles - putting my Year To Date Miles at 560.02!
Sunday was THE BEST of the whole week (I know Sunday is really the start of a new week but you know what I mean). Why was it the best, you ask?
We grilled for the first time this season! Chicken basted in Italian Salad Dressing, with grilled peppers!
The very 1st (of many I hope) Strawberry Shortcake
And Ground!! Real ground - Now I need to start raking.
So how was your weekend? Any special meals cooked or gardens planted? Do tell!